EURO SERIES 2023 CALENDAR OUT NOW!

Are you aware of the environmental impact of our sport?
Do you know your own personal contribution to this environmental impact?
Do you know what greenhouse gas (GHG) emissions are and if so, do you know how to calculate your personal emissions for your participation in this event?
Mission: Carbon Neutral Racing is a collaboration with RGMMC and AQ Green TeC whereby we are working together to help everyone understand their emissions and in the spirit of shared responsibility and collective action, try our best to work together to minimise our collective climate impact.

Minerva's Virtual Academy offers bespoke education for racers aged 12 – 18. Unlike traditional schools, the Academy can be accessed anywhere in the world, at any time, and offers a world-class, flexible education fit for the 21st century. Pupils no longer have to miss school to attend training, track events, or race weekends.
The online school, which has won many awards since its launch, is run by Lawrence Tubb, a former head of department at Wycombe Abbey (one of the UK's most prestigious private schools), and blends smart, interactive self-study (supported by the pupil's personal mentor) with live online classes that can be managed around the athletes' schedule. Young racers in particular are assisted by a unique mentoring programme that helps to develop them professionally as well as academically, overseeing their mental wellbeing whilst teaching soft skills such as public-speaking, self-confidence, and self-discipline.
Its pupils, who are able to choose from over 20 subjects at GCSE or A Level, are welcomed into a thriving, global community of talented pupils in sport and the arts, including Olympic hopefuls, West End performers, musicians, actors, and social media influencers, setting them up with brilliant friendships and connections for later on in life.
For the most bespoke solution (very popular in karting), private tutors from the school provide 1-2-1 teaching either in person or online, to ensure the pupil receives maximum attention and support on their path to success.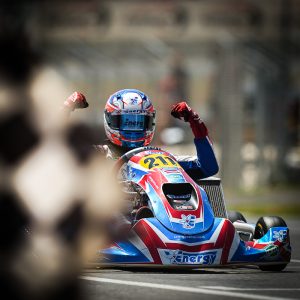 Faultlessly organised by promoter RGMMC and the Franciacorta circuit team, the fourth and final round of the 2022 Champions of the Future Euro Series provided
Read More »